Development & character of Gothic architecture


by

Charles Herbert Moore

Download PDF, EPUB, TXT
---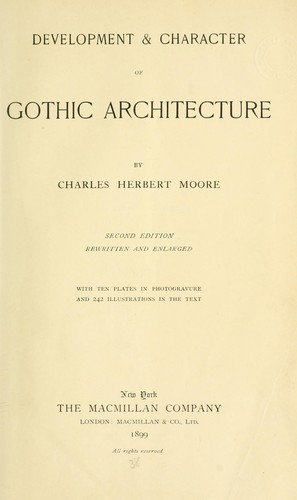 About this edition:
This is a
2d ed., rewritten and enl. With ten plates in photogravure and 242 illustrations in the text.
of "Development & character of Gothic architecture".
Published
1906
by
The Macmillan Company, Macmillan & Co., Ltd.
in New York, London.
---
---
This book contains
454
pages, written in English.
The book describes such subjects as:
Architecture, Gothic

The book is related to: Gothic, Architecture, Architect, Arch Authors: Charles Herbert Moore
---
About the author(s): Charles Herbert Moore was born in 1840

---