First Plays


by

A. A. Milne

Download PDF, EPUB, TXT
---
About this edition:
Published
September 27, 2006
by
BiblioBazaar
.
---
---
ID Numbers
ISBN 10:
1426428677
ISBN 13:
9781426428678
This book contains
224
pages, written in English.
The book describes such subjects as:
Drama / General

The book is related to: Rama, Drama Authors: A. A. Milne
---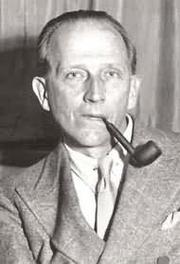 About the author(s): A. A. Milne was born in 18 January 1882
A. A. Milne was born in Kilburn, London and went to school at a small independent school run by his father, John Vine Milne. He went to Westminster School and studied mathematics at Trinity College, Cambridge. He was married in 1913, and then joined the British Army in World War I. In 1920, his son, Christopher Robin Milne, was born. In 1925, Milne moved to a country home called Cotchford Farm in Hartfield, East Sussex.Winnie-the-Pooh, Milne's most famous work, was published in 1926. Although he had his greatest success with his books for children, he stopped writing works for children by the end of the decade, saying that the source of his inspiration for children's stories, his son, had grown older. He continued to write works for adults, although he was frustrated to find that these works were not nearly as popular as his children's books.Milne retired to Cotchford Farm after a stroke and brain surgery in 1952 left him an invalid, and he died in 1956.

---