Meadowsweet


by

Baroness Emmuska Orczy

Download PDF, EPUB, TXT
---
About this edition:
Published
1912
by
Hodder & Stoughton, George H. Doran company
in New York.
---
---
This book contains
319
pages, written in English.
Authors: Baroness Emmuska Orczy
---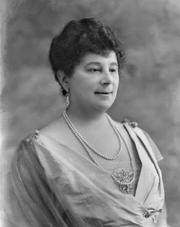 About the author(s): Baroness Emmuska Orczy was born in 23 September 1865
Baroness Emma Magdolna Rozália Mária Jozefa Borbála Emmuska Orczy de Orczi was born in Tarnaörs, Heves County, Hungary, the daughter of composer Baron Felix Orczy and Countess Emma Wass. In 1868, fearing a potential peasant revolution, her parents left Hungary. They lived in Budapest, Brussels, and Paris before settling in London in 1880. Orczy attended West London School of Art and then Heatherley's School of Fine Art.In 1894, she married illustrator Montague MacLean Barstow, whom she had met at art school. The couple had very little money, and Orczy started to work with her husband as a translator and an illustrator. In 1899, she had a child, and published her first novel, The Emperor's Candlesticks.In 1903, she and her husband coauthored her most famous work, The Scarlet Pimpernel. She went on to write over a dozen sequels to the novel. She also wrote mysteries and romances.

---