Opuscules de saint Thomas d'Aquin


by

Thomas Aquinas

Download PDF, EPUB, TXT
---
About this edition:
Published
1856
by
Vivès
in Paris.
---
---
This book written in French.
Authors: Thomas Aquinas
---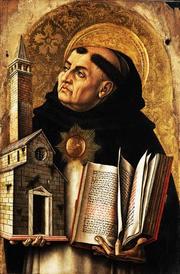 About the author(s): Thomas Aquinas was born in 1225
An Italian priest of the Catholic Church in the Dominican Order, and an influential philosopher and theologian in the tradition of scholasticism.

---