Silver's revenge


by

Robert Leeson

Download PDF, EPUB, TXT
---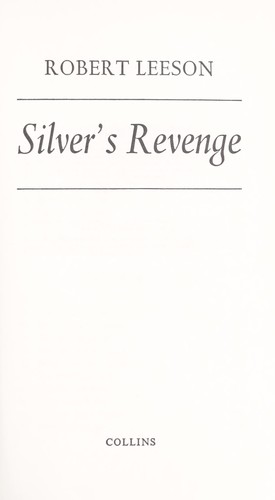 About this edition:
Published
1979
by
Collins
in New York.
---
---
ID Numbers
ISBN 10:
0529055309
This book contains
196
pages, written in English.
The book describes such subjects as:
Buried Treasure -- Fiction., Pirates -- Fiction., Adventure And Adventurers -- Fiction.

The book is related to: Rates, Pirates, Fiction , Adventurers, Adventure Authors: Robert Leeson
---
About the book: A sequel to Robert Louis Stevenson's Treasure Island relating the events of a second voyage by the Hispaniola to Treasure Island in search of adventure, riches, and vengeance.
---
About the author(s): Robert Leeson was born in 1928

---
You may also be interested in the following books and editions by Robert Leeson: