The half brother


by

Lars Saabye Christensen

Download PDF, EPUB, TXT
---
About this edition:
Published
2003
by
Arcadia, Distributed by Turnaround Publishers Services
in London.
---
---
ID Numbers
ISBN 10:
1900850745
This book contains
766
pages, written in English.
Authors: Lars Saabye Christensen
---
About the book: This Nordic Prize-winning novel, a truly gripping epic, relates the lives of four generations of a unique and strange family with touching intimacy and surreal comedy.Traces four generations of a family marked by the untimely birth of Fred, a misfit and boxer conceived during a devastating rape who forges an unusual friendship with his younger half-brother, Barnum.
---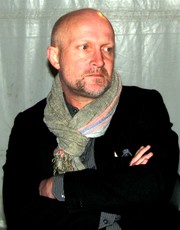 About the author(s): Lars Saabye Christensen was born in 21 September 1953
Lars Saabye Christensen, born 21 September 1953 in Oslo, is a Norwegian author.He has written numerous poems and plays, and several film scripts, but is best known as a novelist.

---