The Tremendous Adventures of Major Gahagan


by

William Makepeace Thackeray

Download PDF, EPUB, TXT
---
About this edition:
Published
October 2001
by
IndyPublish.com
.
---
---
ID Numbers
ISBN 10:
1588273873
ISBN 13:
9781588273871
This book contains
97
pages, written in English.
The book describes such subjects as:
General & Literary Fiction, Modern Fiction, General, Fiction, Fiction - General

The book is related to: Modern, Literary, Fiction Authors: William Makepeace Thackeray
---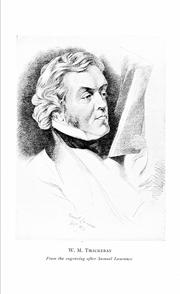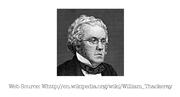 About the author(s): William Makepeace Thackeray was born in 18 July 1811
An English novelist of the 19th century. He was famous for his satirical works, particularly *Vanity Fair*, a panoramic portrait of English society.

---